When we were entering the business world as a group of young enthusiasts in 2004, a semi-, or fully-detached house was selling for PLN 3.9 thousand per sq.m.(!). In Marki, land earmarked for development was selling well below PLN 100 per sq.m., and interest rates were much higher. It was long ago. Everything has changed since then except one thing: we continue to be committed and we are not going to change that. We expand our business, work on quality, and improve our competencies on a continuous basis. Through these efforts, we have increasingly more to offer and we do our best to make the difference.

For the past 15 years, we have employed over 50 staff members in total, with 15 children born and 10 marriages entered. We have moved our registered office 4 times, and we have knackered 6 cars (driving 1.5 million kilometres to our Clients). We have been appraising various enterprises, individual real properties or large portfolios in 90% communes across Poland. We have issued opinions in 137 court cases and participated in 73 bankruptcy or reorganisation proceedings. We have served several thousand Clients. Overall, within the past 15 years, we have appraised properties with the total value of ca. PLN 40 billion. Among them, there have been true gems. In addition, we gave gathered hundreds and thousands of transactional data records from all across Poland.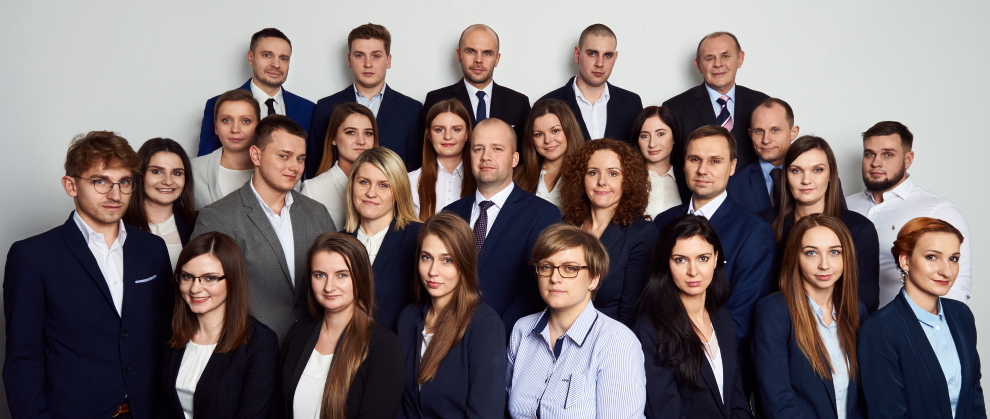 We have spent hundreds of hours on training and thousands of hours discussing various real estate projects. Meanwhile, many of us have grown professionally to become skilled experts; and we have built a multidisciplinary team. In our three departments, we appraise real properties for individual Clients and collateral portfolios for big players, we support collateral analysis at banks and funds, we appraise enterprises, write down business plans, perform due diligence, and reorganize companies and partnerships. Among us, there are experts, specialists, analysts, lawyers, a reorganisation adviser, and invaluable logistics resources to ensure that Clients get what they need in a timely manner. Such a team is our greatest achievement.
What more can we say? We are thankful to our Clients for all trust placed in us, and we are staring our next 15 years in business!
Szymon Mojzesowicz – CEO, Co-founder of Lege Advisors